You already have your spreadsheet set up the way you like it on desktop, but data entry on mobile is still clunky. If you find yourself only needing to add rows while on mobile, this app is for you.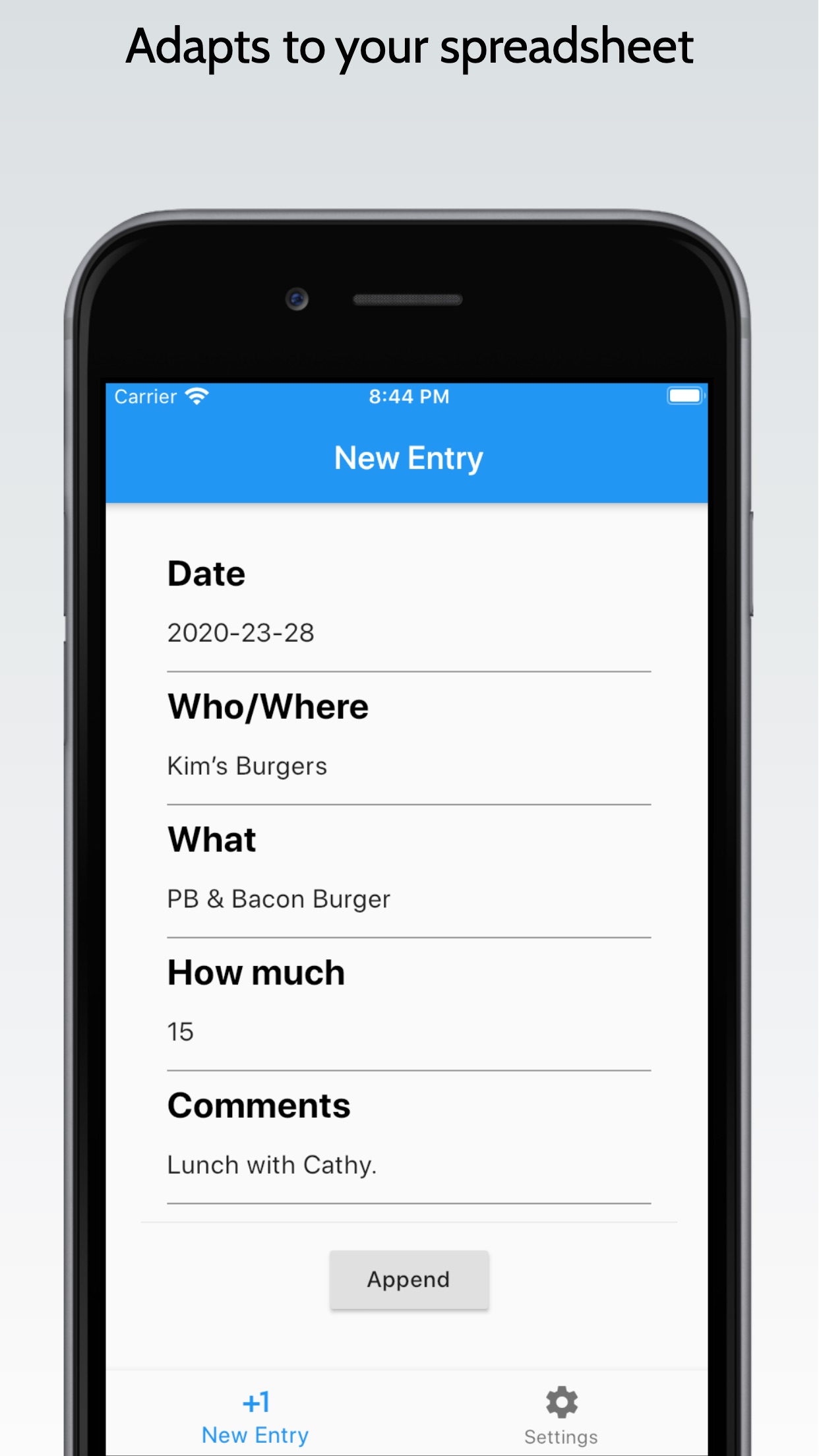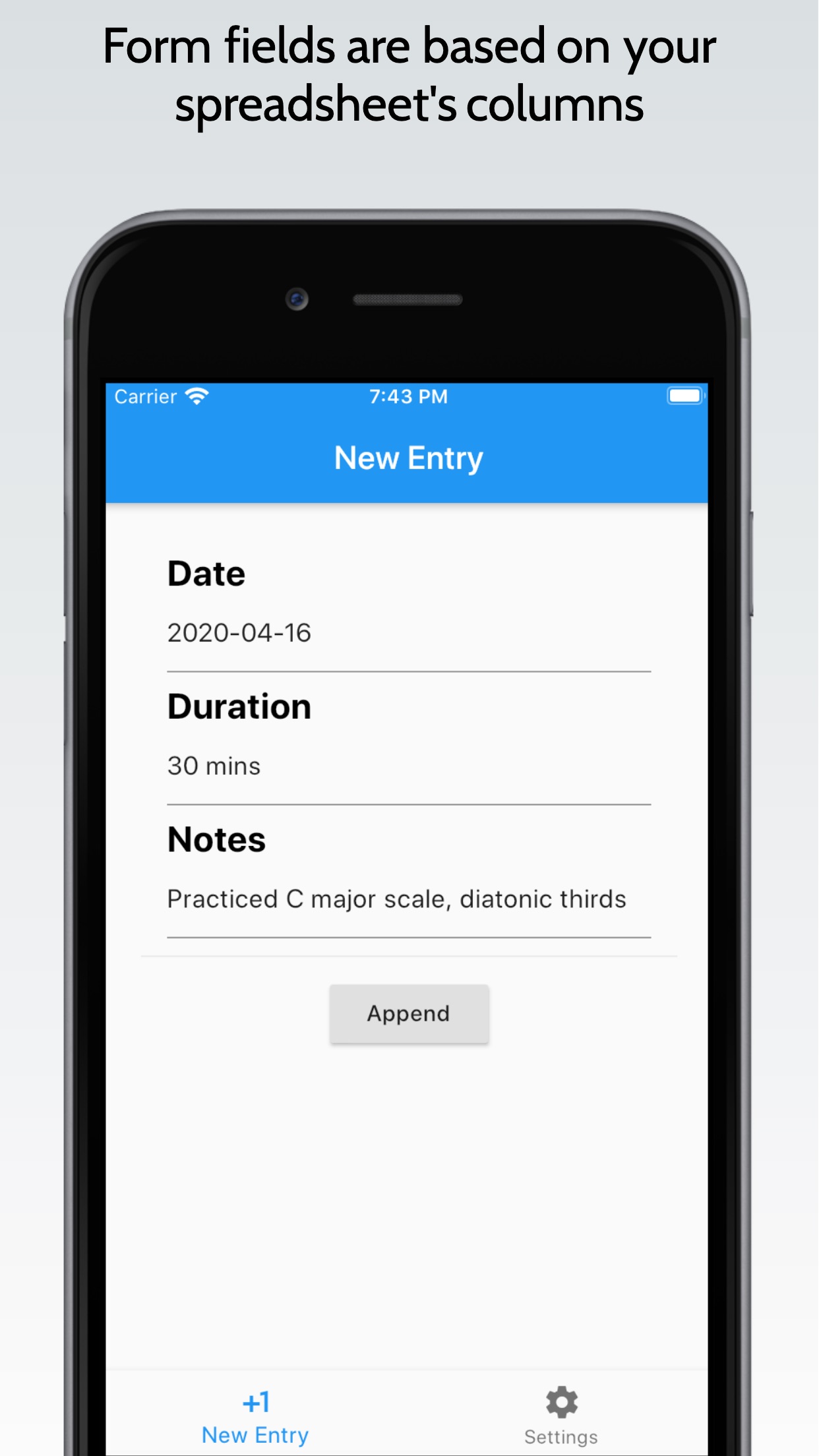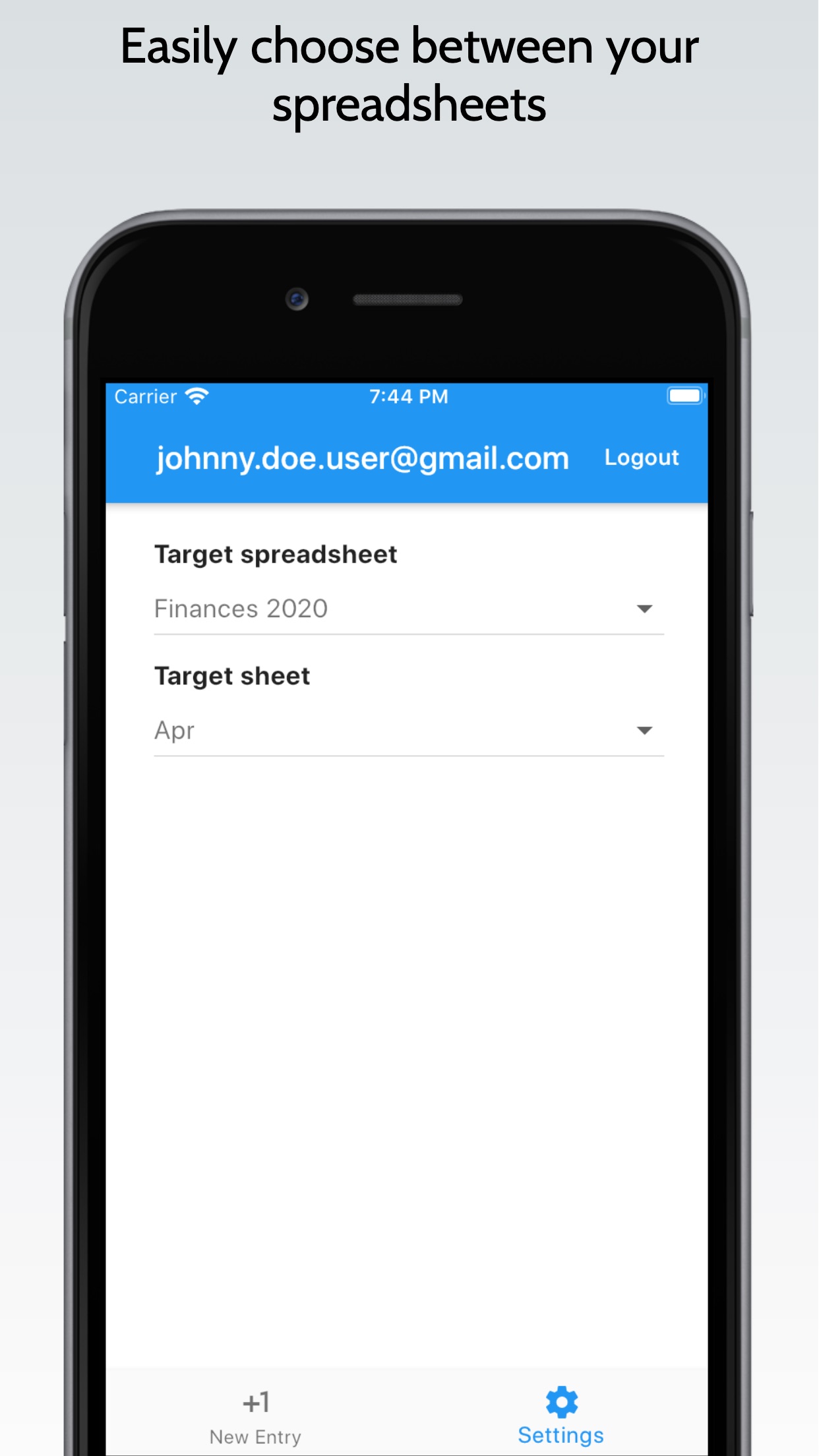 Append is a simple front end to your spreadsheet. It knows what columns you have and will adapt its UI to that. All you need to do is fill in the generated form and hit 'Submit'!
Append is currently available on the App Store.

Interested in an Android version? Sign up here and we'll keep you posted!